Canada
List for UN Allies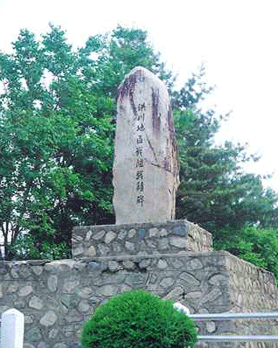 Monument for the Hongchon Region Combat
The Canadian 2nd Battalion on March 7, 1951, launched an offensive to obtain the Hongchon region, and repelled Chinese forces, contributing to securing the middle front. This Monument was established in order to commemorate this military achievement and to respect those soldiers who were killed during the combat.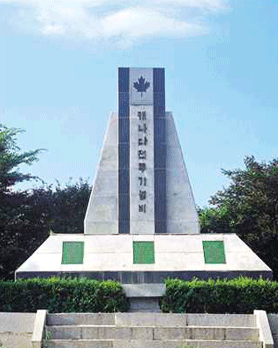 Monument for the Participation of Canada in the Korean War
Canada dispatched Army, Navy, and Air Force units to the Korean War. In particular, the 2nd Battalion of the PPCLI bravely fought against Chinese forces, which contributed to deterring the Chinese April Offensive. This monument was established to commemorate the military achievements and to respect Canadian soldiers who died during the war.