Italy
List for UN Allies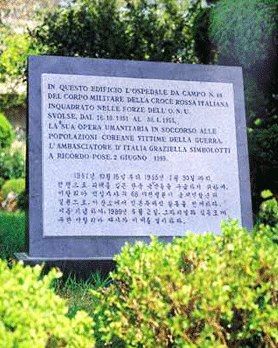 Monument for the Participation of Italy Medical Units
The Italian medical units participated in the Korean War from October 16, 1951 to January 30, 1955, to help the Korean people. To honor its participation, this monument was established at Usin Elementary School where the medical unit had been stationed.
Monument for the Participation of Medical Support Units
To honor the Red Cross spirit of the five countries, Denmark, India, Italy, Norway and Sweden who dispatched medical support units to South Korea during the Korean War.