Republic of Denmark
List for UN Allies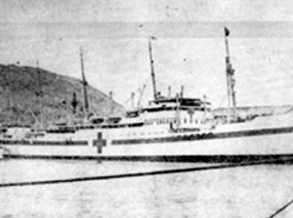 When the U.N. passed the resolution of military support to Korea, Denmark decided to provide medical support and notified the U.N. its decision earlier than any other countries. Denmark asked Red Cross to send a hospital ship Jutlandia to Korea. Jutlandia as an 8,500 ton size hospital ship was equipped with surgical dept., internal dept., dental dept. and radiology dept. The unit with 100 personnel consisting of doctors, nurses and other medical staffs that was formed under the command of Brigadier General Kai Hammerich departed Denmark on Jan. 23, 1951. After a 45-day voyage, this hospital ship arrived in the Yokohama U.S. naval base. After receiving food, drink and fuel supply, it arrived in Pusan on Mar. 7 and participated in the 6.25 War to provide medical support.
This hospital ship initially stationed in Pusan and moved to the battle zone frequently to treat patients. It performed medical support in the Incheon Port from the fall in 1952. Since arriving in Pusan, it returned to Denmark twice to replace crew members and receive medical supplies. On its to return home, the ship stopped in Belgium, Ethiopia, France, Greece, Netherlands, Turkey and the U.K. to return the war dead, the wounded and the returned war prisoners to their respective country.
This hospital ship returned home on Aug. 16, 1953 after the cease-fire agreement.