Republic of France
List for UN Allies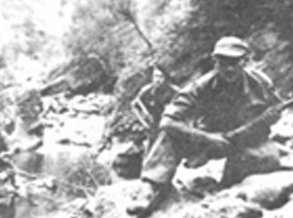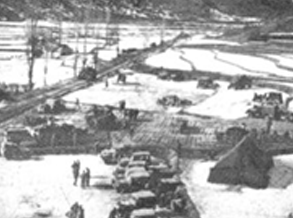 Among European countries, France, the Netherlands, and Belgium dispatched the infantry battalion-level troops to Korea.
Consisting of 39 officers, 172 non-commissioned officers and more than 800 enlisted personnel, the French Battalion departed Marseilles on September 25, 1950, arriving in Pusan on November 30, 1950. Once equipped with the US weapons and vehicles, the battalion was attached to the 23rd Infantry Regiment of the 2nd US Army Division, with whom it served until the end of the hostilities on July 27, 1953.
Particularly, the French Battalion demonstrated their bravery at the battle of Chipyongri in February 1951, and after this battle the US soldiers of 23rd Infantry Regiment came to recognize French soldiers combat capabilities.
Lieutenant Colonel Monclaude was a man with a special career. During World War II, he served as a general of the French Army. He was LTG at that time. After the war, he retired from the French Army.
When the Korean War broke out and the French government decided to dispatch troops, however, he volunteered to command the French Battalion. His suggestion was accepted, so that he became the commander of the French Battalion. His position was Lieutenant Colonel, but members of the UN headquarters and the 8th US Army were aware of his career. Thus, everyone called him General Monclaude.
The French Battalion fought with the 23rd US Regiment, blocked the Chinese forces southward advance, and played an important role in establishing bases for counterattack through the Battle of Wonju, Battle of Twin Tunnels, and Battle of Heartbreak Ridge.
Participation History
Unit, Participation Period, Note
Unit
Participation Period
Note
Army
French Battalion
Nov. 1950 to Oct. 1953
Assigned to the 2nd US Division
Marine
Ship La Grandire
Unknown
Casualty Statistics
Total, KIA, WIA, MIA, POW

| Total | KIA | WIA | MIA | POW |
| --- | --- | --- | --- | --- |
| 1,289 | 262 | 1,008 | 7 | 12 |